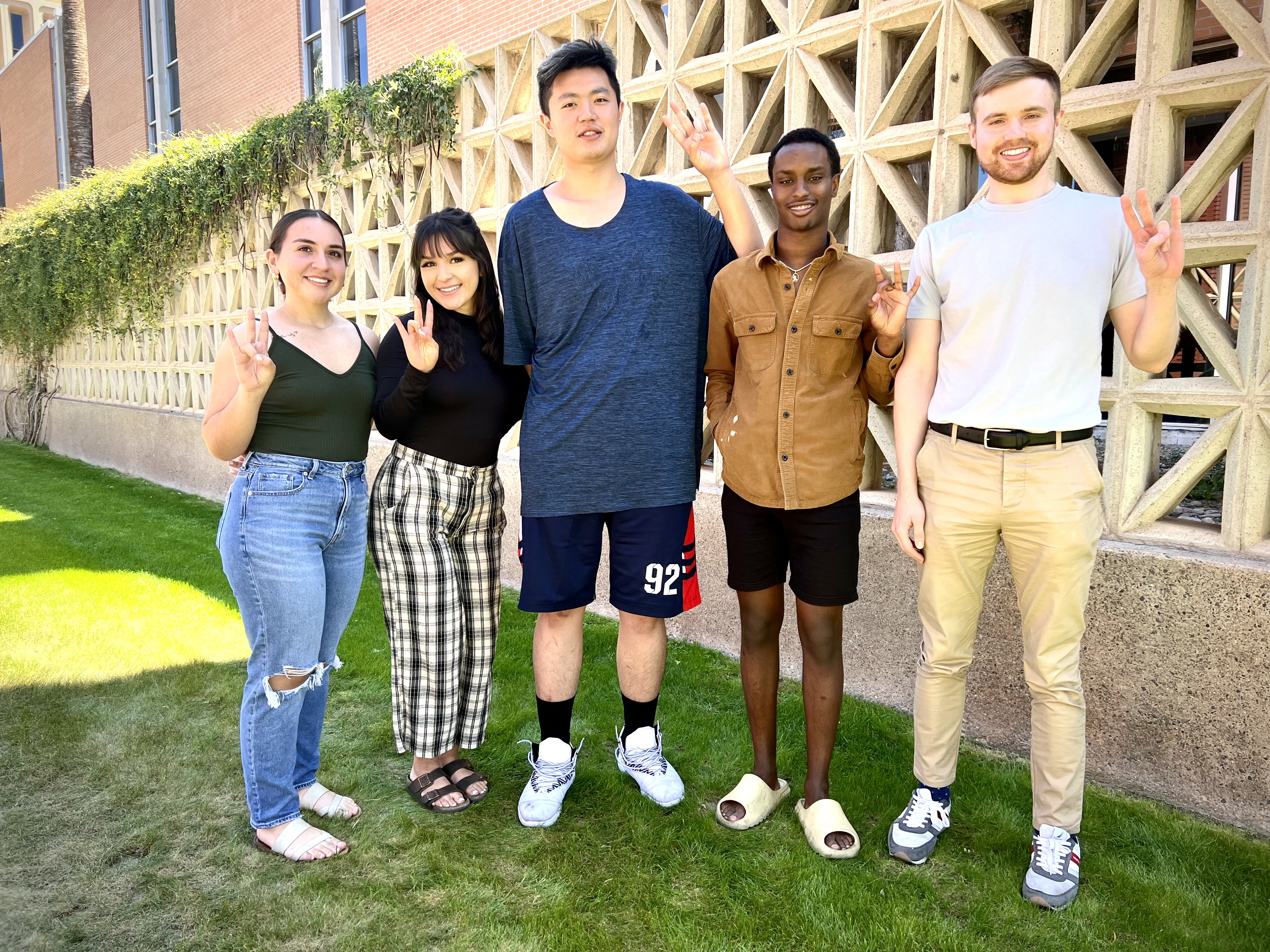 Photograph by Maureen Kobierowski, ASU Humanities Lab.
Cultural Arts Teaching Kits
Lab: Language Emergency, Spring 2022
Instructors: Danko Sipka, Tyler Peterson, Joseph Buenker
Type: Art, Campaign
Tags: Teaching and Education, Culture
Team: Rhys Hughes, Xinyu Kou, Cielo Cuevas, Jibril Ibrahim, Laura Sandoval
Learn more about this Lab
About the outcome
Our team will create teaching kits focusing on the traditional arts of pottery making and basketry that are practiced within the Salt River Pima-Maricopa Indian Community. Our teaching kits will emphasize their cultural significance as well as provide a step-by-step guide on how to create these unique pieces of art.
About the team
I am Rhys Hughes, a first year PhD student from Wales, UK. Welsh is my native language and my research interest includes language policy and planning with a specific focus on minority language contexts. I hope to draw on my experience with Welsh for this project and learn more best practices that I can take back with me to Wales.
I am Cielo Cuevas, a freshman at ASU. I am aiming to minor in business. I have worked alongside other individuals who have created smaller teaching guides in the past, therefore, I'm excited to make a teaching kit that will inform future generations about the SRPMIC culture.
I am Jibril Ibrahim, a freshman, and I am thinking about minoring in real-estate. I like getting involved with extracurricular activities. I look forward to hopefully expanding this project to help communities thrive.
I am Laura Sandoval and I'm excited to work alongside my talented classmates to create a change by preserving the SRPMIC's identity that is rich in culture and lifestyle as well. This is something I am passionate about and hope to see a positive change in the near future.
I am Xinyu Kou, a freshman finance major. I used to go to museums when I was a kid, so I am very interested in making teaching kits.