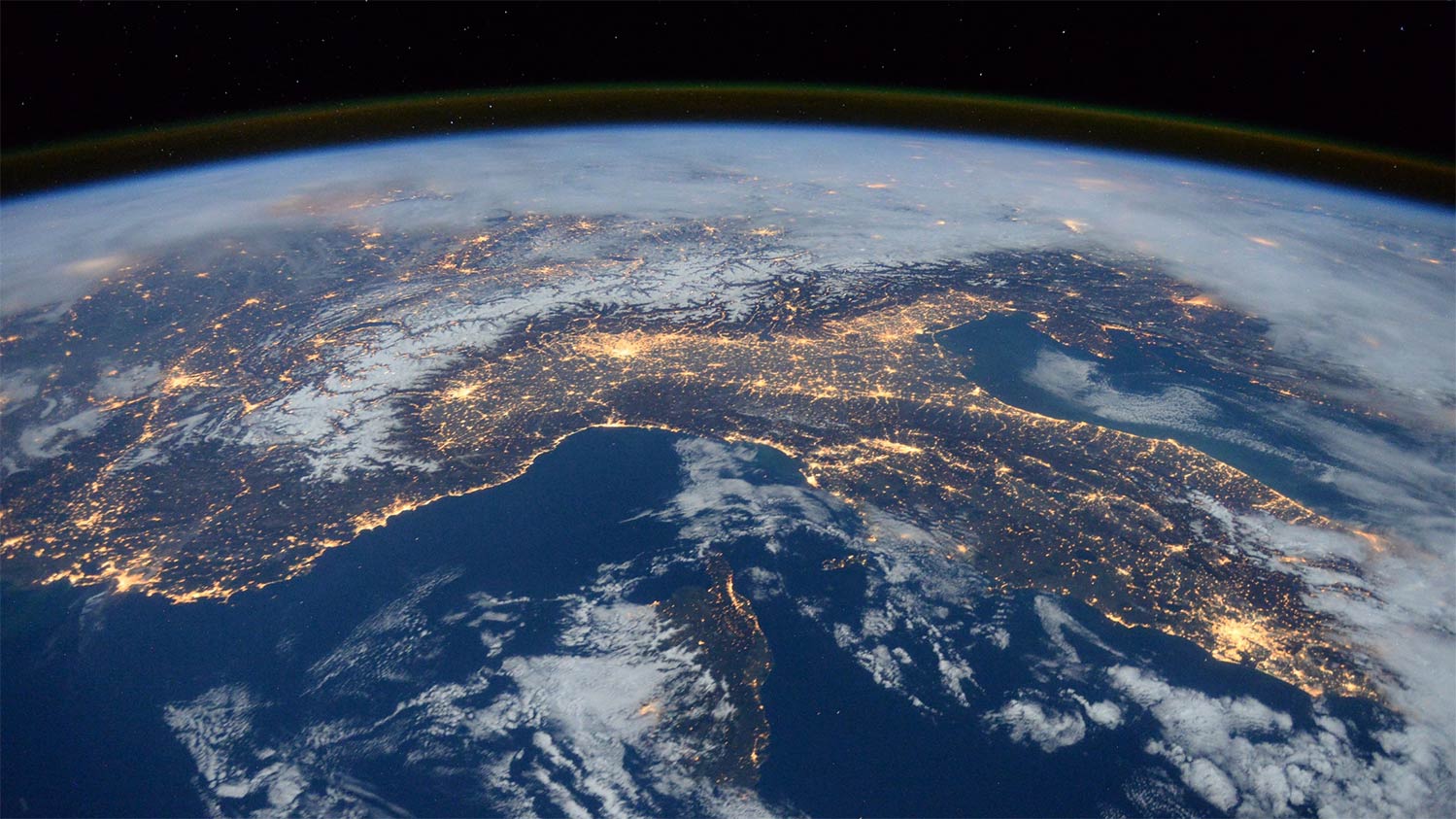 Where Inquiry Meets Action
Tackle grand social challenges with the Humanities Lab
Welcome to the Humanities Lab
Arizona State University continues to be one of the most innovative universities in the country. The new Humanities Lab is consistent with that ranking because it changes the way faculty and students approach instruction and research. The Humanities Lab provides students with the opportunity to engage in hands-on research on compelling social challenges of interest to today's students while working with others who are also invested in making a difference. To accomplish this goal, the Humanities Lab has designed a flexible, experimental space in Durham Hall and also in the Interdisciplinary Science and Technology Building 7 (ISTB7) to promote collaboration and team-based activities including huddle spaces and rough tables for building models, making posters, etc.
TEAM TAUGHT | COLLABORATIVE | INTERDISCIPLINARY

Explore our current, future, and past lab course offerings.
If there is a social challenge you'd like to see addressed in the future, send us your suggestion. Contact the Humanities Lab.
What's happening in the Lab.

ASU students, Maryvale teens, educators collaborate on resources for college success
Watts College-based studio assisted Humanities Lab, community to provide information on completing applications, dealing with challenges.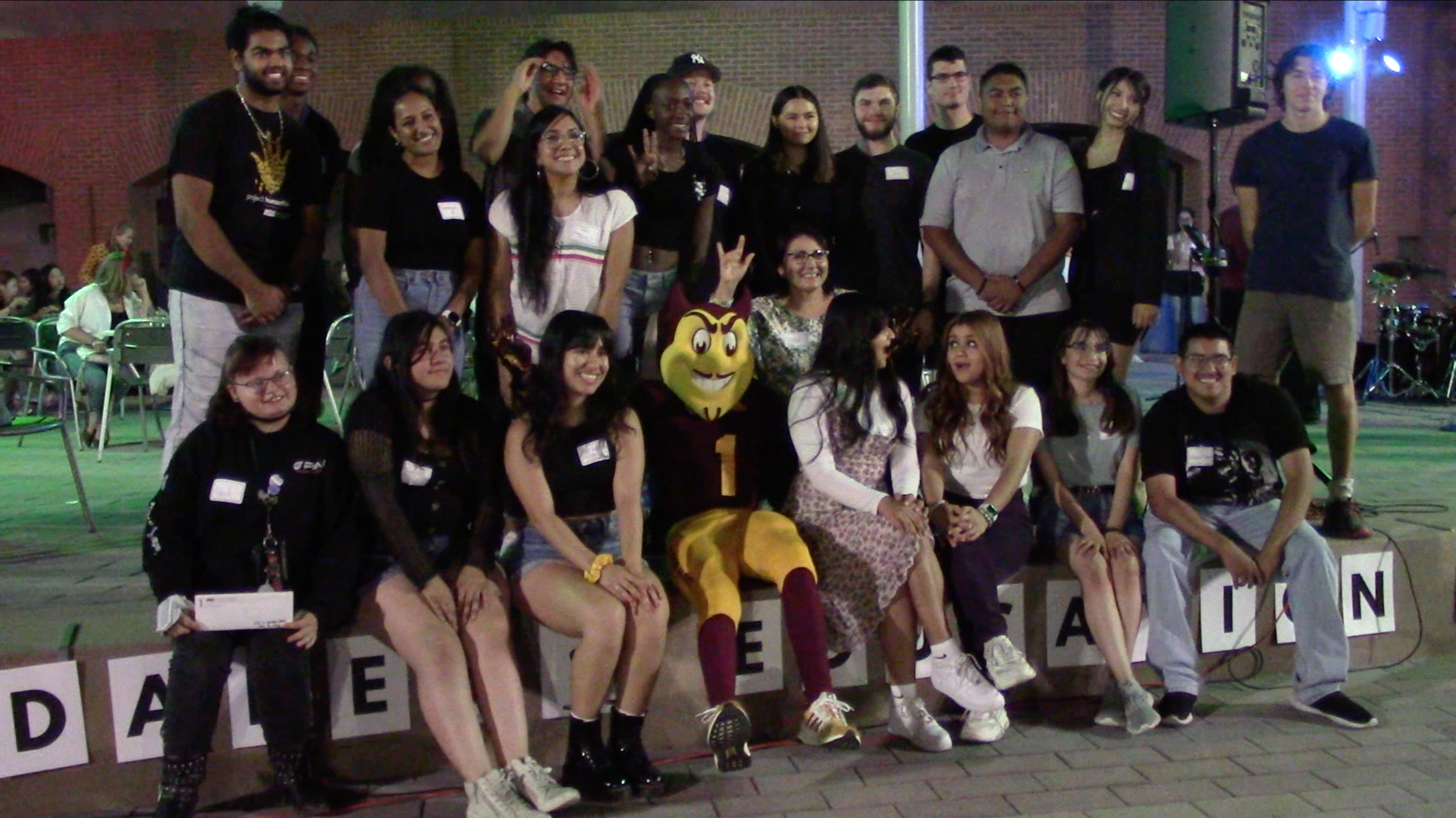 ASU Humanities Lab students show teens a pathway to college
A group of high school students got a fun taste of Arizona State University on Thursday, when they were treated to dinner, live music, a visit by Sparky...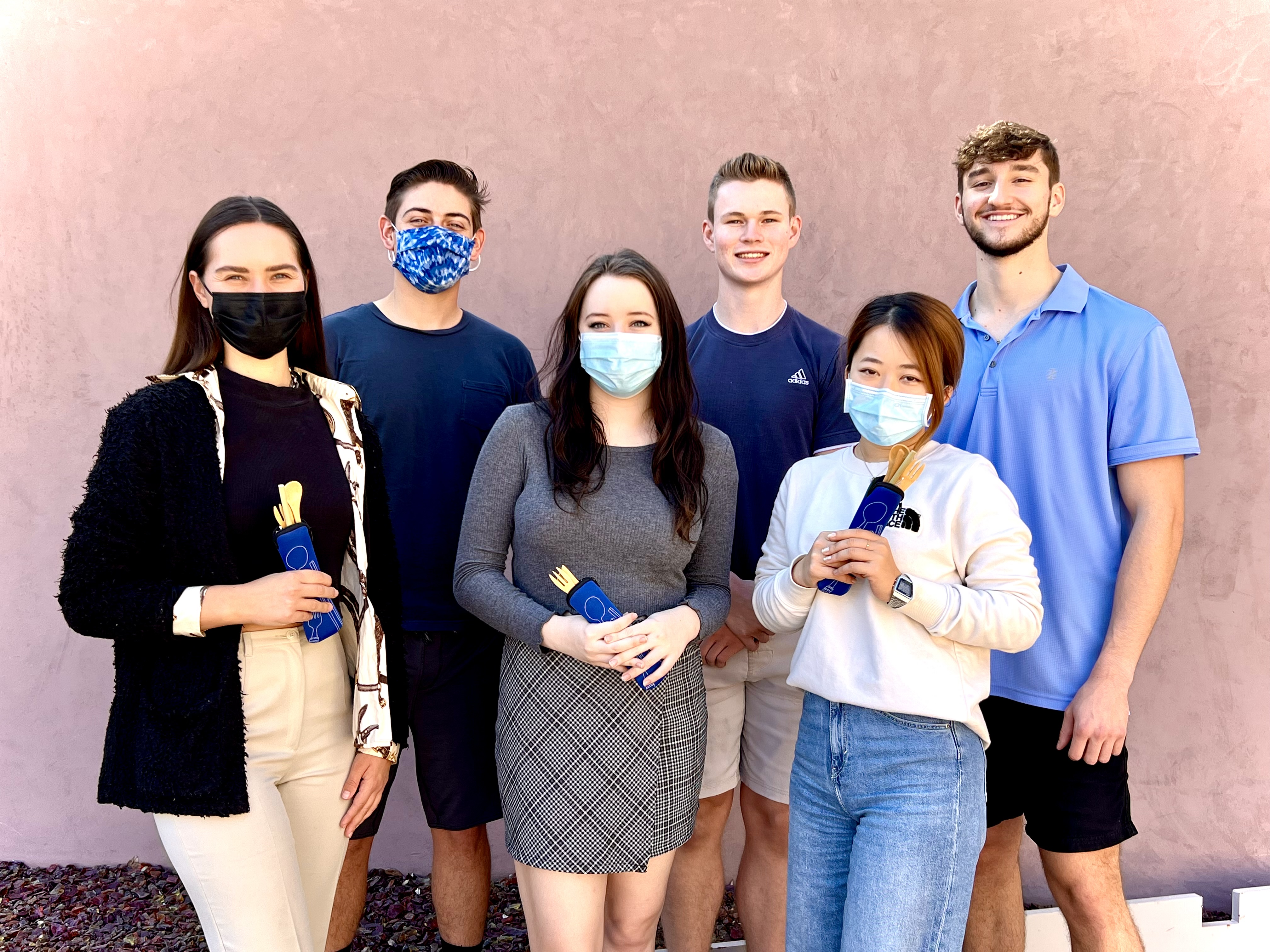 Humanities Lab students continue to leave lasting marks at ASU, in greater community
Have you ever thought about the amount of single-use plastic cutlery disposed of daily on the ASU Tempe campus? How about...
Why do we need a Humanities Lab?
Most of the really big challenges we face are not fundamentally about technology, science, economics, etc. They are human challenges that have been with us for a very long time and therefore require human-centered inquiry as part of the search for a solution.
Yet, often the humanities disciplines are not included in such discussions. Therefore, the Humanities Lab brings the humanities to the table by emphasizing the study of values and the way we understand the world around us.
Merging the humanities with diverse disciplines helps us to see the grand social challenges more holistically and therefore puts us in a better position to conceptualize solutions.
"The Language Emergency Lab has been one of the best learning experiences. It was an example of the unique opportunities, to make new connections, and gain essential skills from which we will benefit in the years to come."

 -- Gina Scarpete Walters, Third-year Ph.D.student in Comparative Culture and Language & Language Emergency Humanities Lab student
"I remember being so impressed at the amount of change past Humanities Lab teams have made both on and outside of campus."

- Valeria Mora, Deconstructing Race Humanities Lab Student
"I loved the Performing the Anthropocene Lab very much. Being a doctoral student required a lot of work by yourself, and this pandemic has made that alone work even more evident. Taking the class in my last semester made me feel part of a community that cared about the planet and knew how to have fun with the art we created."

Erica Berejnoi Bejerano

Fall 2020 4th year ASU Grad Student in the Sustainability program (now Ph.D grad), researcher at the ASU Happy Lab & Performing the Anthropocene Humanities Lab student
"In the Disrupting Dis/Ability Lab we are making real, progressive changes to benefit every single human that will come to and/or enroll at ASU."

RaNiyah Taylor

A student from the Fall 2020 Disrupting Dis/Ability Lab & Spring 2021 Beyond the Lab student
"The Food, Health, & Climate Change Lab was a great opportunity to have a positive impact on the community around me by encouraging a more sustainable environment."

- John Stachnik, Food, Health, & Climate Change Student
"What stood out to me in the Aging in American Culture Lab is how such a diverse group of students – representing a breadth of majors – were able to come together to discuss and identify ways to influence such a complex topic. The mixture of their contributions made class meetings fascinating..."

- Aaron Guest, Aging in American Culture Humanities Lab Co-Faculty
"...integrating creative fiction, films, and documentaries into the course (Food, Health, & Climate Change) ... led to the kinds of conversations I have never had in my own classes related to the historical roots of conditions we are facing today."

- Rimjhim Aggarwal, Food, Health, & Climate Change Co-Instructor