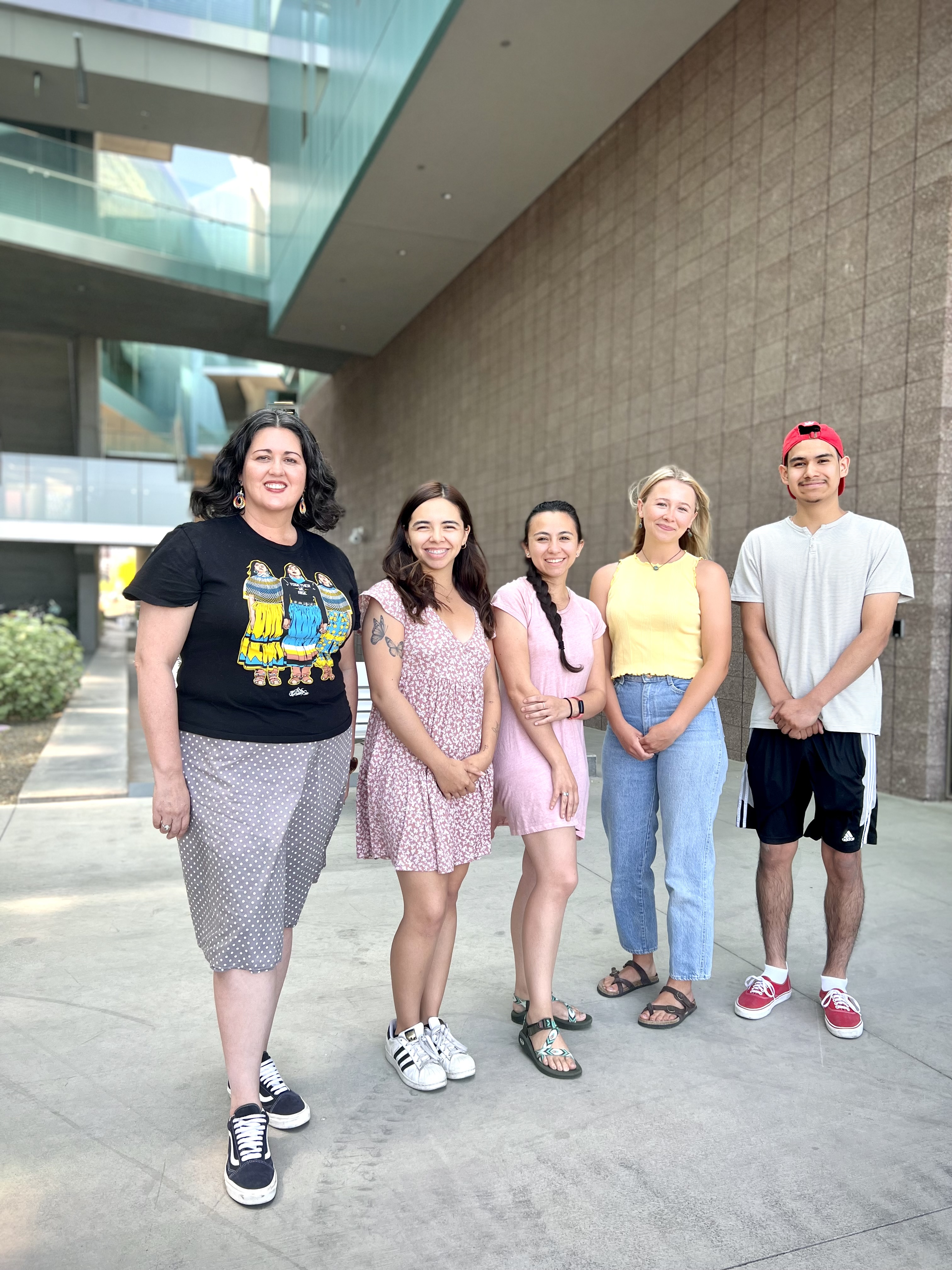 Photograph by Maureen Kobierowski, ASU Humanities Lab.
Chi'chil Countermap Project
Lab: Indigenizing Food Systems, Spring 2022
Instructors: Myla Vicenti Carpio, Melissa Nelson, Alexander Soto
Type: Map
Tags: Justice, Indigenous, Environment
Team: Alycia de Mesa, Bianca Banuelos, Kevin Reza-Quirino, Janine Lopez-Fimbres, Jenna Bryant
Learn more about this Lab
About the outcome
This project reflects an Indigenous methods approach to creating an interactive, online countermap of Emory oak and its acorns (called "chi'chil" in the Western Apache language) that grow in the borderlands of US Southwest and Northern Mexico and are culturally and ecologically significant to Apache people throughout the area.
About the team
Alycia de Mesa is a PhD student exploring the ethics and boundaries of Indigenous storytelling and countermapping in context to AR and smartphones for traditional ecological knowledge restoration, focused within Western Apache communities
Bianca Banuelos is a Masters student studying American Indian Studies (Indigenous Rights and Social Justice) at the The College of Liberal Arts & Sciences.
Kevin Reza-Quirino is a Freshman undergraduate majoring in Interdisciplinary Studies at the College of Integrative Sciences & Arts.
Janine Lopez-Fimbres is a Senior undergraduate studying Sustainability at the College of Global Futures.
Jenna Bryant is a Junior undergraduate majoring in Sustainability at the College of Global Futures.