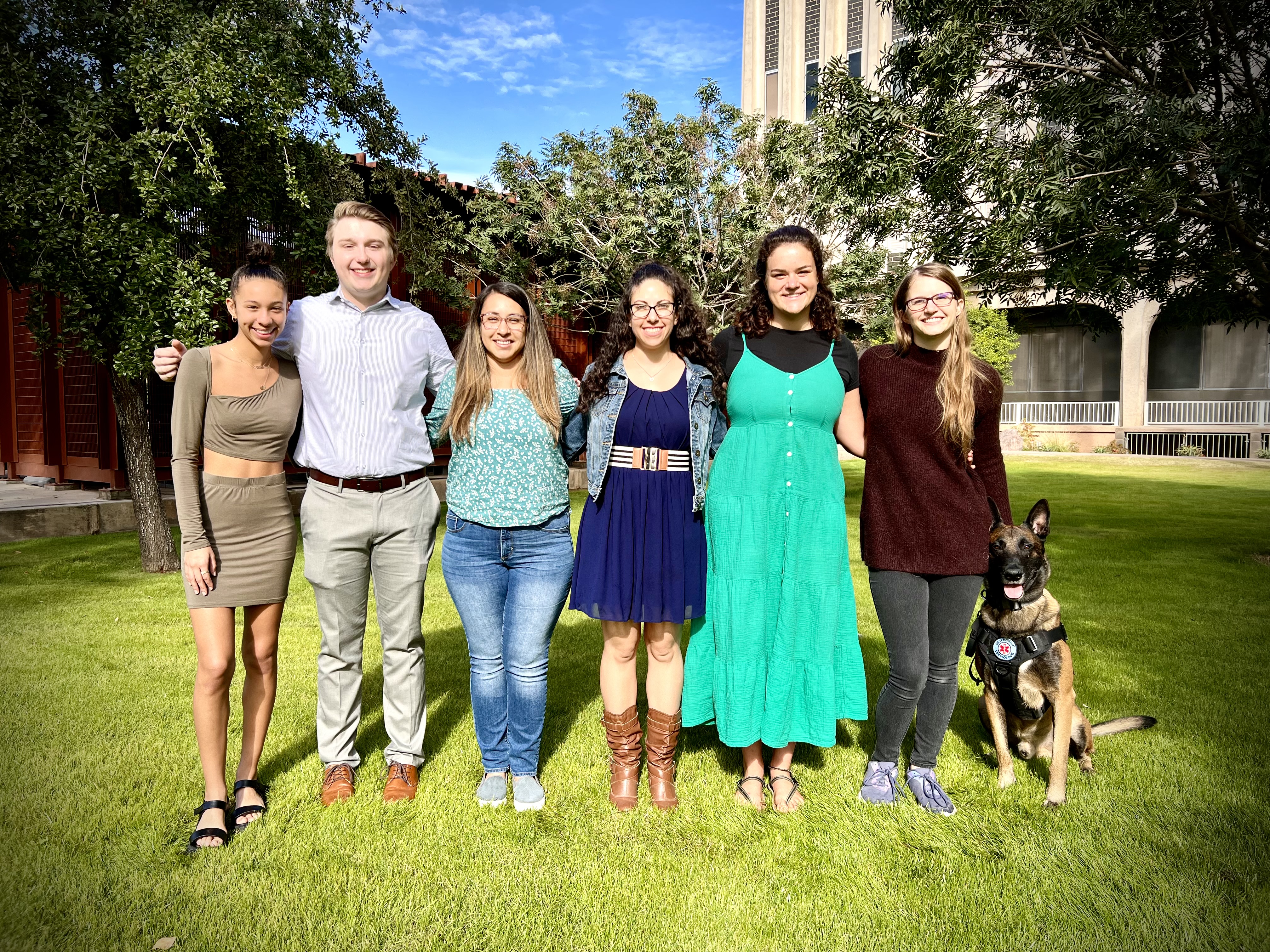 Photograph by Maureen Kobierowski, ASU Humanities Lab
Sustainable School Garden
Lab: Food, Health and Climate Change, Fall 2021
Instructors: Joni Adamson, Rimjhim Aggarwal
Type: Garden, Project
Tags: Food, Health and Wellness, Sustainability, Teaching and Education, Children and Youth, Gardening, Agriculture
Team: Vanessa Delgado, Azita Martin, Eve Levi, Hannah Skocypec, Jake Mitrius, Jacine Gillett
Learn more about this Lab
About the outcome
Food deserts are located in low income communities all across Phoenix. Working with Clark Park Community Garden and Creighton Community Foundation, this project will create a school garden at Gateway Point Elementary. In doing so, it will decrease environmental impacts of industrial food production, help children think about how the natural world functions, and empower the community to produce their food.
About the team
Vanessa Delgado is a Senior finishing up her last semester at ASU. She will graduate with a degree in Interdisciplinary Studies with concentrations in Applied Biological Science and Business. Currently, she is completing an internship with the USDA Rural Development. During her free time you will find her hiking in Sedona or under a tree reading a good book.
My name is Azita Martin. I am a student in the Masters of Sustainability Solutions Program here at ASU. I received my Bachelor of Science in Dental Hygiene at NAU. With my future career, I plan on working at a local level in regards to food systems.
Eve Levi is a senior at ASU majoring in Sustainability with a minor in dance and is passionate about finding creative ways to provide healthy food and artistic experiences to her community. In the future, she hopes to run her own farm and teach people about sustainable agricultural practices.
Hannah Skocypec is a senior at ASU studying conservation biology and will graduate in the spring of 2022. After her bachelors degree Hannah plans on going to vet school focusing on exotic animals. When she is not studying Hannah enjoys spending time outdoors by hiking, playing with her dogs, and scuba diving.
My name is Jake Mitrius, a current Barrett Honors student studying Biology in the School of Life Sciences. During my time at ASU, however, I have also developed a passion for sustainability and health which has driven me to take part in various community garden programs
My name is Jacine Gillett and I am currently a junior attending Arizona State University. I am studying fashion design and hope to pursue a career in the buyer industry. As I grow and continue my education here at ASU, my interest for sustainable development has caused much curiosity within myself. As a dedicated person, I strive for financial freedom one day as I have not had it my whole life. Allowing me to wake up every morning doing work I am extremely passionate about while making a difference, is something I hold myself accountable to and hope to do so in the ever changing fashion world. Connections bring me great ambition as I continue meeting amazing classmates and professors here at ASU who only aspirate you to get better.