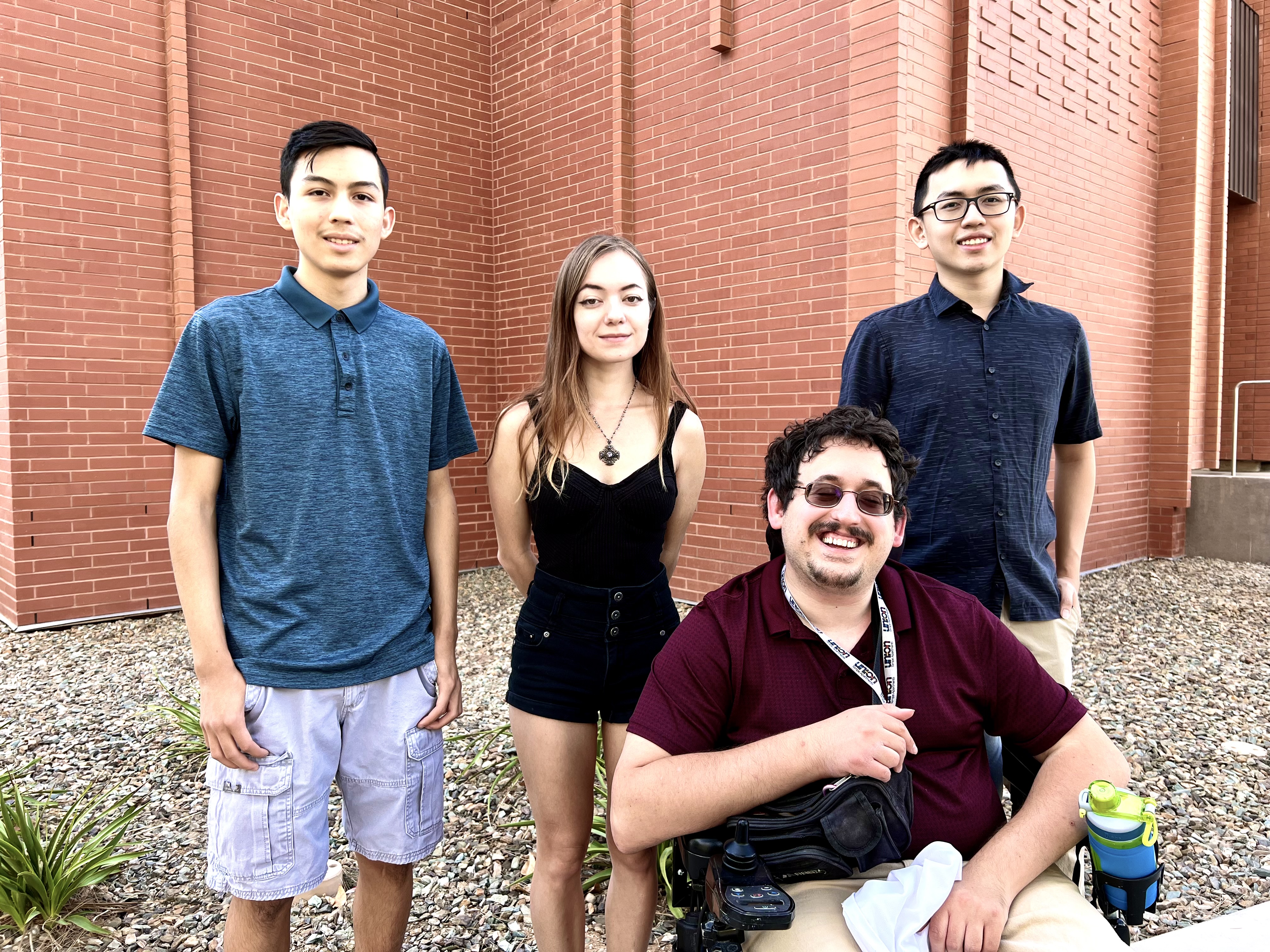 From left: ASU students Anthony Rosas, Claire Hetrick, David Jaulus, and Edwin Wong. Photograph by Maureen Kobierowski, ASU Humanities Lab.
Racial Stereotyping in Video Games
Lab: Deconstructing Race, Fall 2021
Instructors: Isaac Joslin, Yeukai Mlambo
Type: Event
Tags: Race, Video Games, Diversity
Team: David Jaulus, Anthony Rosas, Edwin Wong, Claire Hetrick
Learn more about this Lab
About the outcome
As one of the most popular forms of modern media, video games represent the future of storytelling. While they're enjoyed by people of all races, genders, and other backgrounds, protagonists are overwhelmingly white, with other races and cultures relegated to villains or minor roles. Even worse, gamers of color are often the target of racial hate speech. To raise awareness around these issues, this project will bring together a panel of professors and developers to discuss diversity and representation in the gaming community.
About the team
My name is David Jaulus. I am a third-year student injustice studies and ending a toxic committed relationship with my PhD. My interests are probably around race and justice I'm why I have time to be a human, I like to write and perform poetry and watch a lot of sports! I particularly appreciate the humanities labs because they allow me to put the principles that I am studying into meaningful practice to make a difference in my community! Building community is incredibly important especially in these times when we have been so disconnected
Edwin Wong is a senior at ASU studying Interdisciplinary Studies with a focus in Communication and Business.