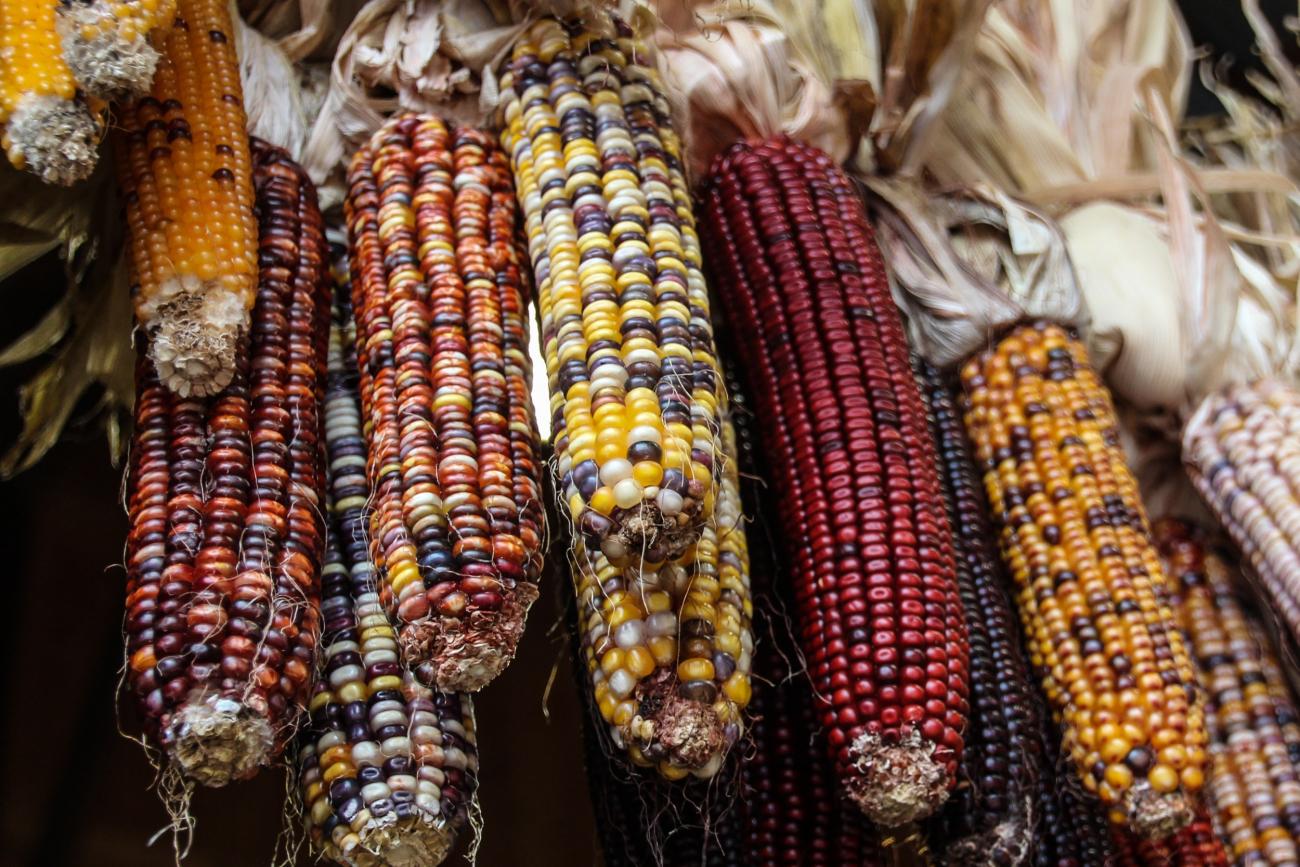 Indigenizing Food Systems Impact Outcomes
Indigenizing Food Systems
Students in the Indigenizing Food Systems Lab partnered with faculty from the Julie Ann Wrigley Global Futures Laboratory and the Labriola National American Indian Data Center to investigate what it means to "indigenize" modern food systems. Interdisciplinary student-faculty collaborations throughout the semester culminated into an Indigenous cooking demonstration event and a variety of student-led projects that all centered on questions regarding food sovereignty, Indigenous health, and sustainability.
Indigenous Chef Cooking Demonstration and Tasting Event
As part of the Julie Ann Wrigley Global Futures Laboratory's Earth Week celebration, the Indigenizing Food Systems Lab students and instructors hosted renowned chefs Dr. Lois Ellen Frank and Walter Whitewater for an immersive food exploration featuring cooking demonstrations, storytelling, and rich sensory experiences. Thanks in part to funding from the Global Futures Laboratory's Indigenous Knowledges Focal Area and several other sponsors, the event had the chefs prepare a tasting menu from which guests could try some of their acclaimed Indigenous-inspired, locally sourced dishes: hominy harvest stew and bison-stuffed New Mexico green chile.
Student Outcomes
Actualizing ASU's Land Acknowledgement and Uplifting Settler Consciousness
In response to ASU's Land Acknowledgement, a team of six students sought to further fulfill ASU's commitment to support Indigenous culture by creating a garden space at the Polytechnic Campus dedicated to cultivating Tohono O'odham Ke:li Ba:so melon and squash seeds during a public seed sowing event. They determined that a portion of the harvest from the garden space would be returned to the Tohono O'odham, Akimel O'odham, and Gila River communities. Additionally, they designed an interactive website that centers narratives around the sociocultural significance of the seeds and includes Indigenous recipes, planting guides, and Indigenous art.