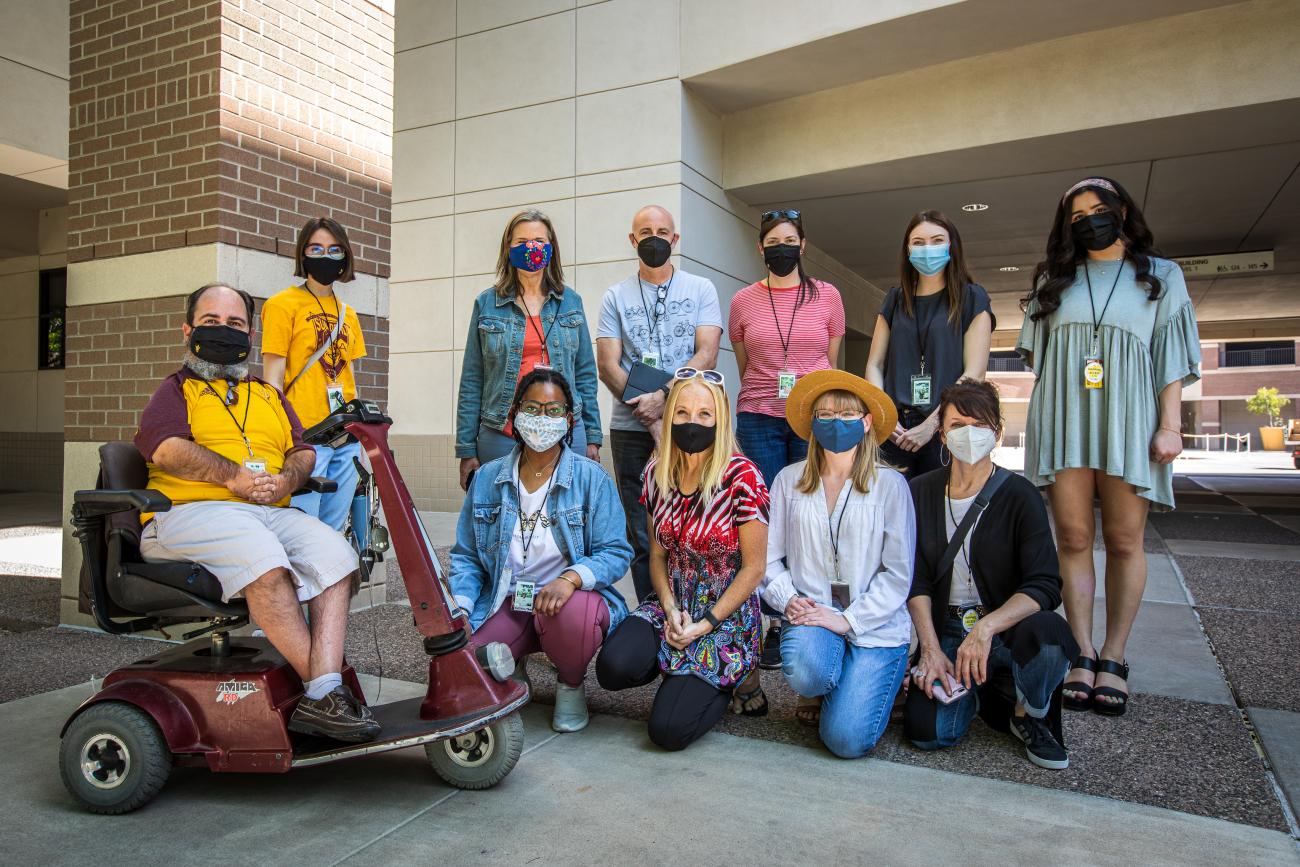 Give to the Humanities Lab
Help students make an impact
Your generosity breaks barriers. Promotes inclusivity. Supports planetary health. Redefines the future.
When you give to the Humanities Lab you are helping to grow future leaders, leaders that become thoughtful stewards of inclusivity, planetary health, transdiciplinary thinking and our collective future - you empower them with the skills and confidence that they need to address unyielding and mounting socially charged issues saturating their (and our) world. Your generous contribution funds educationally transformative experiences to Lab student teams and to those students who wish to go "Beyond the Lab" in post-Lab practicums and applied projects that further benefit the broad communities served by ASU.
"The project done through the Humanities Lab was . . . one of my most unique college experiences... Working with fellow students from different majors has really allowed me to question my inherent bias and where my blind spots are... I think this empathy will suit me well in the future and better me as a physician and in my graduate studies in public health."
—Madison Billingsley, Rebuilding Puerto Rico & Beyond the Lab student
We bring together faculty and students from a variety of backgrounds to investigate grand social challenges in an experimental space.
Our support fund is an initiative designed to actualize this goal by helping students extend their range of learning opportunities and supporting their action outreach projects. Each donation funds access to people, places, technology, and public platforms from which students and faculty alike learn in fundamentally transformational ways and effect change with truly translational methods.
How your donation makes a difference
Facing Immigration
Grants and donations enabled students in the Humanities Lab's Facing Immigration course to work with innovative artists, host an art exhibition, hold an inclusive storytelling event, paint a wall-length mural from the stories they had gathered, give back to a community youth organization, and gain transferable, marketable skills.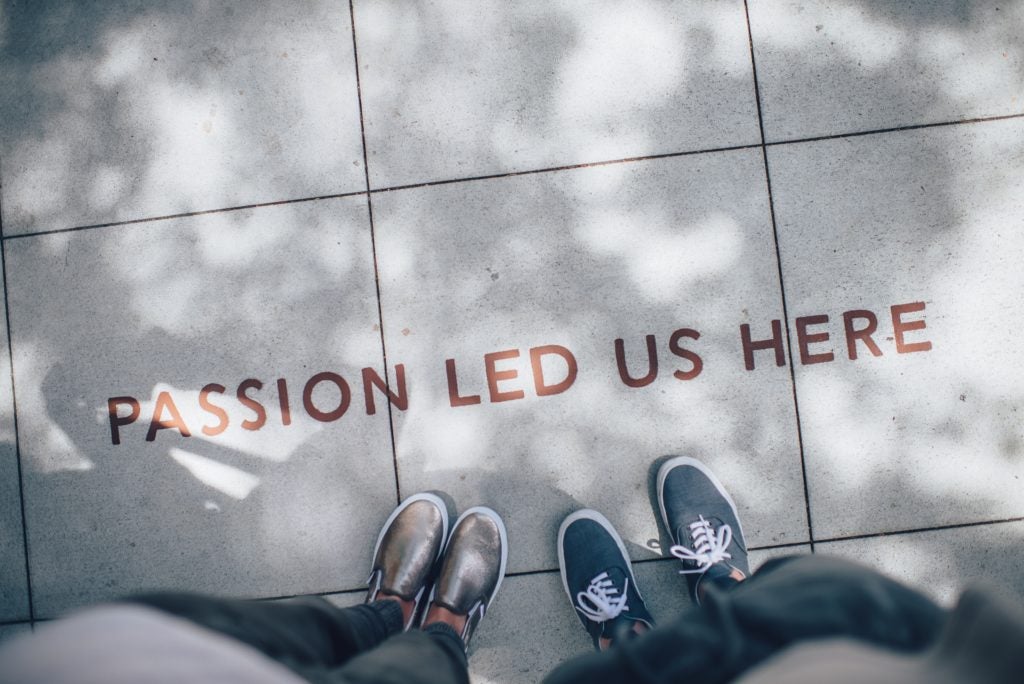 Beyond the Lab
Outside funding has been critical to funding our Beyond the Lab outcomes—student-initiated team collaborations that extend the Lab's work beyond the semester. From writing a children's book aimed to help youth cope with extreme weather events to developing an ASU campus map layer to help people with disabilities find accessible facilities on campus, Beyond the Lab is a crucial facet of the Humanities Lab's impact.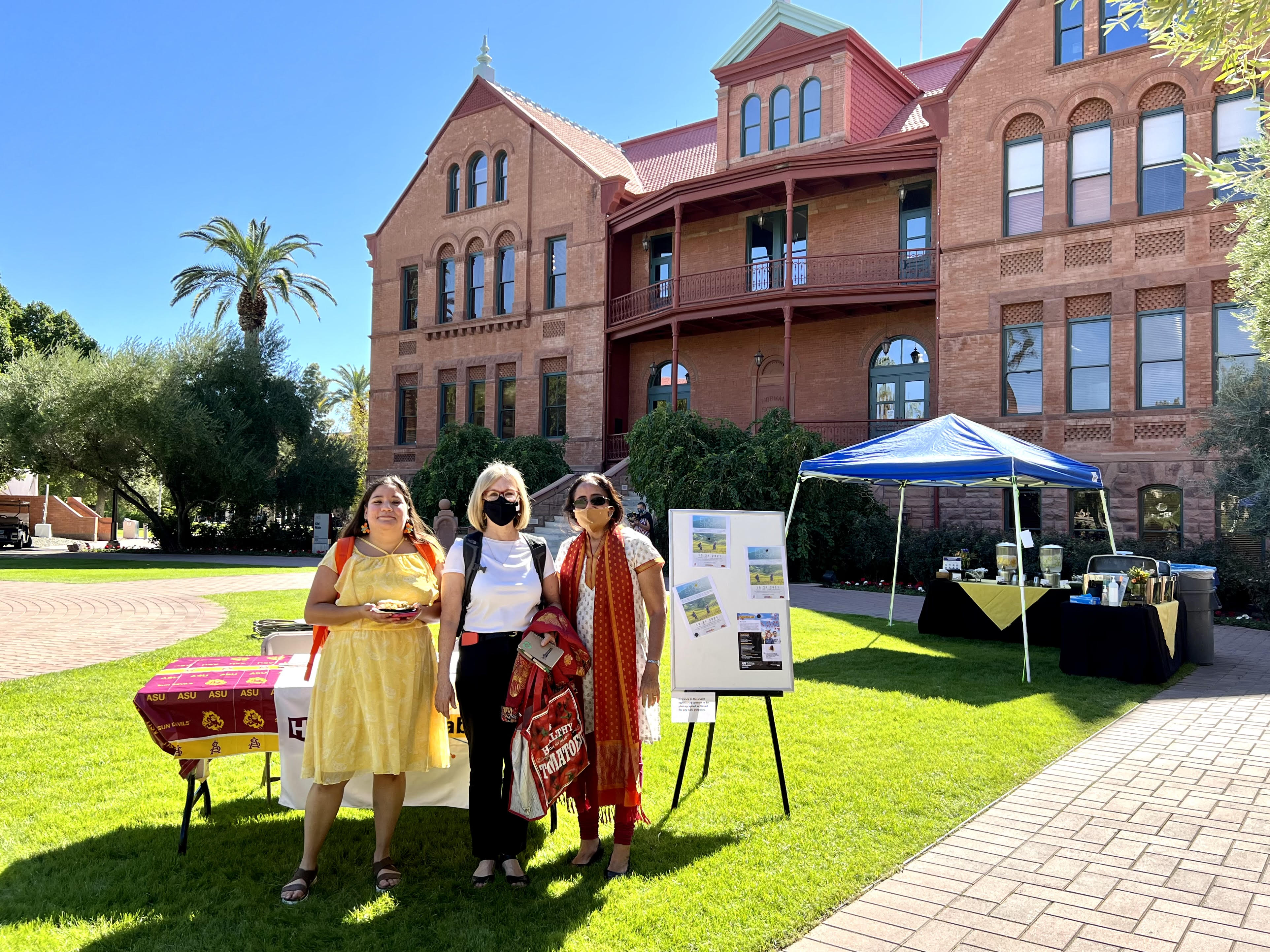 Events and Impact Outcomes
In the past year, the Humanities Lab has hosted events like Food, Health, & Climate Change's exploratory Food Stories event, a visit by Italian filmmaker Fred Kuwornu, a talk with acclaimed Africanfuturist Nnedi Okorafor, and countless student impact outcomes with the help of funding. Events like these give students opportunities to bolster their comprehension of social challenges and apply their learning.