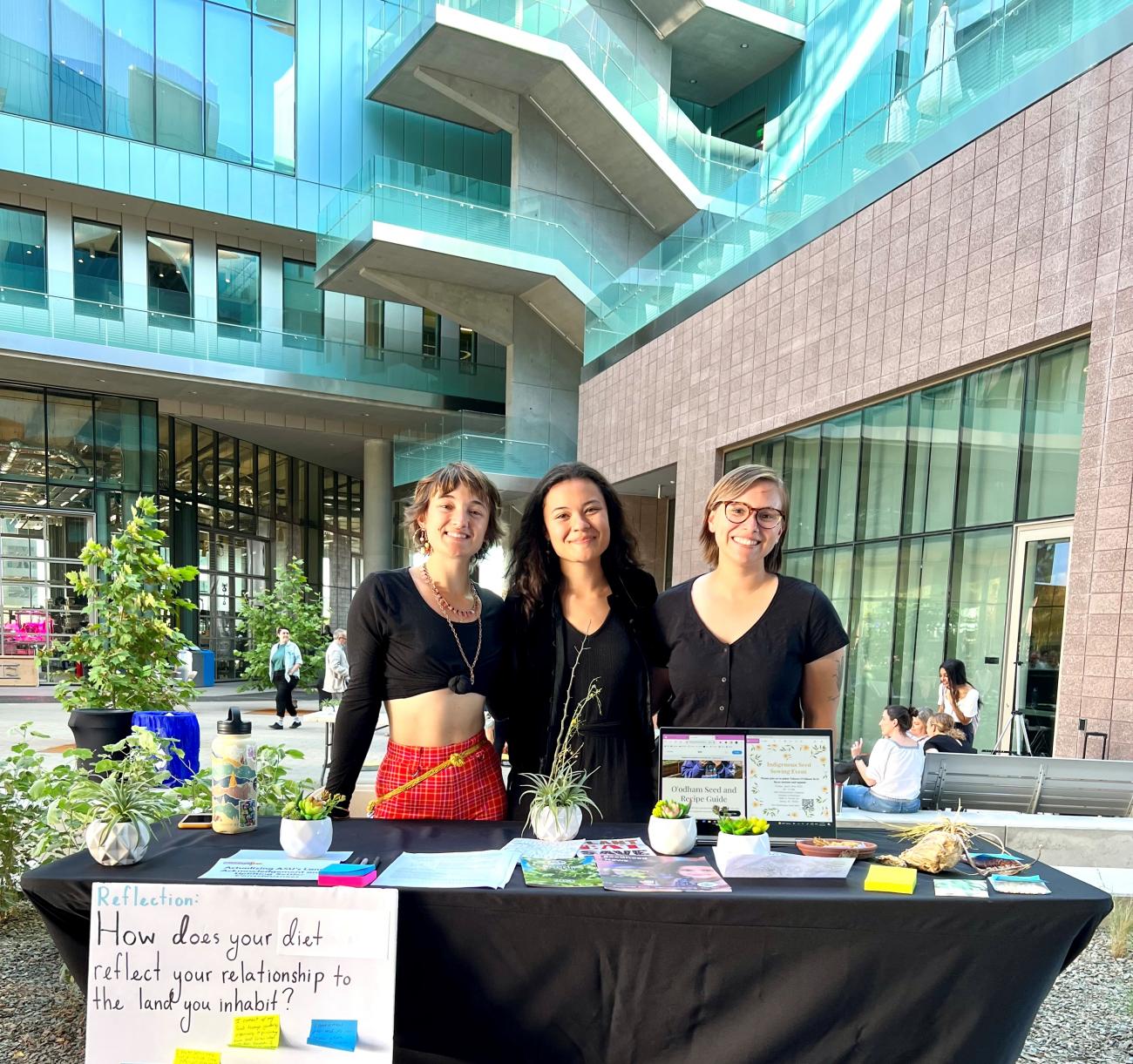 Humanities Lab Events
Check back here for New Events
Throughout their semester-long learning experience, Humanities Labs students develop impact outcomes—thoroughly collaborative and interdisciplinary final deliverables— that manifest their new understanding of the Lab's grand social challenges.
This semester, the Humanities Lab is host to three Labs: Avanzando: Education Pathways, Justice through School Gardens, and Humanizing Digital Culture. After thinking critically to design their impact outcomes, students in these Labs have either planned events or prepared work for events to disseminate their discoveries to the wider public. See below for a schedule of these events.
Please note that, unless specified otherwise, no prior registration is necessary to attend any of these events.
Event Schedule
Monday, October 16, 2023
Arming Students for Good: Youth Activism to Prevent Violence
3 p.m. – 5 p.m. (MST) | Walton Center for Planetary Health, Room 107 and Atrium
Join the Humanities Lab at Arizona State University for a late afternoon event designed to elevate youth voices in collective efforts to prevent violence. Hear from public figures, scientists and students about what we know about school shootings. Participate in interactive activities designed to demonstrate the urgent need for innovative solutions.
Come learn how the humanities contribute to understanding and abating one of America's most pressing tragedies of our time.
It is free of charge
...
Thursday, October 19, 2023
Mining the Deep: Speculative Fictions and Futures
4:30 p.m. – 6 p.m. (MST) | Biodesign Auditorium (B105)
Please join us for the 2023 Environmental Humanities Initiative Distinguished Lecture by Elizabeth DeLoughrey, Professor of English at the University of California, Los Angeles: "Mining the Deep: Speculative Fictions and Futures.
It is free of charge and open to the public
Event Schedule
Thursday, April 20, 2023
11 a.m. – 2 p.m. (MST) | Sun Devil Fitness Complex Lawn 

The Humanities Lab, ASU Leonardo and Seize the Moment will participate in the ASU University Sustainability Practice's Earth Festival event on Thursday, April 20th, from 11 am-2 pm on the Sun Devil Fitness Complex lawn. This festival brings together various ASU departments and vendors to show sustainability practices by providing educational materials, sustainability giveaways and more.

Come see what the event's collective of teams has to showcase and learn about sustainable practices, Indigenous sustainability and how you can live a more sustainable life! 

This event will take place outside on the SDFC West Lawn, please be cognizant to weather and dress accordingly. We also recommend individuals to bring their own reusable bags and water bottles. 
Thursday, April 20, 2023
12 p.m. (MST) | Memorial Union Stage 

Don't miss out on the amazing opportunity to experience Ukranian cultural music here on campus! Join us on Thursday, April 20th at 12:00 PM at the MU stage for a live concert featuring Ukrainian musician Max Tovstyi. ASU New Horizons, a student team from the Art, Place, Migration: Berlin/US Humanities Lab, is hosting this event to illustrate what migration looks like through the lens of music. The performance will support Max in sharing his migration story and its impact on his music. We hope you'll join us!
Wednesday, April 26, 2023 
3 p.m. – 4 p.m. | Student Pavilion, 321, and virtual

Multicultural Communities of Excellence (MCoE) Tempe Spring Faculty Speaker Series featuring the Humanities Lab conversation, Empowering Student Research to Effect Accessible, Equitable, & Inclusive Social Change.
 

The Multicultural Communities of Excellence Tempe Spring Faculty Series is hosting the Humanities Lab for a live panel discussion on — Empowering Student Research to Effect Accessible, Equitable, & Inclusive Social Change. 

The series aims to cultivate conversations around culture, heritage, identity, inclusion, and justice while fostering collaboration and community among students, staff, and faculty in pursuit of a more accessible, equitable, and decolonized university and society at large.

The panel will be made up of past Humanities Lab students, faculty, librarians and community partners.