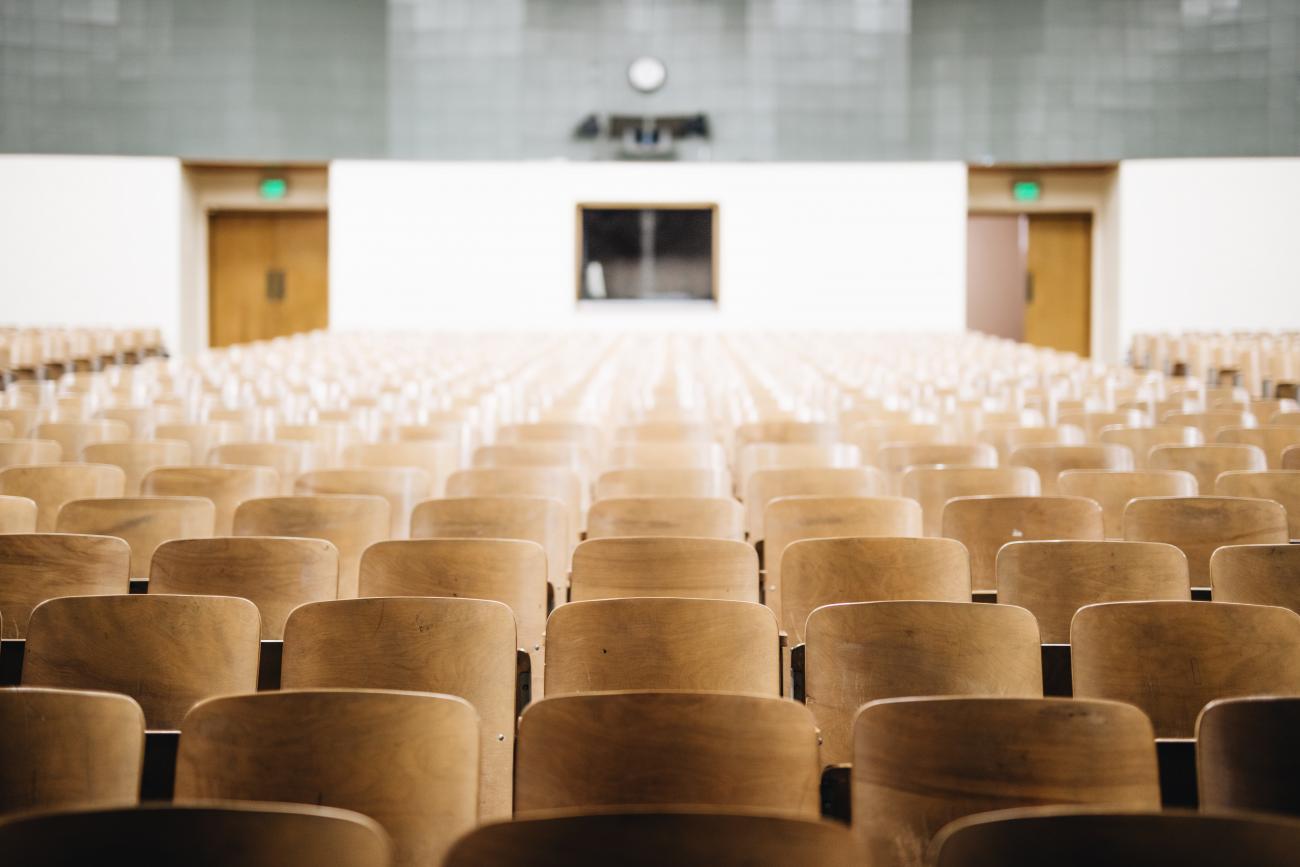 Designing the Future University
Spring 2023: Monday, 10:30am - 11:45am (on-ground), and Wednesday (asynchronous)
Rob and Melani Walton Center for Planetary Health, Room 409, and Online
What must universities do to prepare individuals and groups to meaningfully embrace a model of education as a public good?
—————————————————————
How can universities support, strengthen, and reimagine democracy for the 21st century?
—————————————————————
What is the function of university charters and missions in attending to the needs of the various communities that universities serve?
—————————————————————
How might universities be reorganized/reconceptualized to allow for innovation in learning, discovery, and engagement amongst all populations?
—————————————————————
How can universities be disrupted for transformational/structural change?
Universities were once reserved for the very privileged few but now are a cornerstone for preparing a broader and larger group of people to learn, discover, and apply their skills and knowledge for individual and collective well-being. For some time, scholars and critics have argued that universities are ripe for disruption because they are too bound by tradition and are not keeping up with changing societal needs. Rather than waiting for the disruption, in this Lab we will explore how to design the future university in what is clearly a rapidly changing world. ASU is one prototype of a different kind of design, but there can be many valuable approaches. We will explore what we can learn from our own institution and also develop a vision for what a future university can and should be given anticipated changes in economies, social dynamics, technology, cultural expression, global environmental change, and political and policy trends. The lab will pay special attention to how design can facilitate the success of universities in achieving justice, equity, diversity, and inclusion.
Collaborations
Students will share their findings with the general public in a format of their choosing.
The Future University in the News
Enrollment Information
Spring 2023: Monday, 10:30am - 11:45am, & Wednesday
ISTB7 Room 409 and Online, Session C
| | |
| --- | --- |
| Humanities Lab | English |
| HUL 494 & 598 | ENG 494 & 598 |
| Future of Innovation in Society | Human and Social Dimensions Science and Tech |
| FIS 494 | HSD 598 |
| History | School of Sustainability |
| HST 494 & 598 | SOS 494 & 598 |
Seize the Moment
This Lab is presented through Seize the Moment, an initiative of Leonardo, the Humanities Lab, and the Global Futures Laboratory at Arizona State University. In an alarming syndemic of intersecting crises—the coronavirus pandemic, racial injustice and accompanying civil unrest, and cascading environmental hazards—Seize the Moment addresses the grand challenges of the day through transdisciplinary arts, science, technological, and humanities collaborations in research, pedagogy, and public engagement. To learn more, visit our website at http://bit.ly/SeizetheMomentASU.