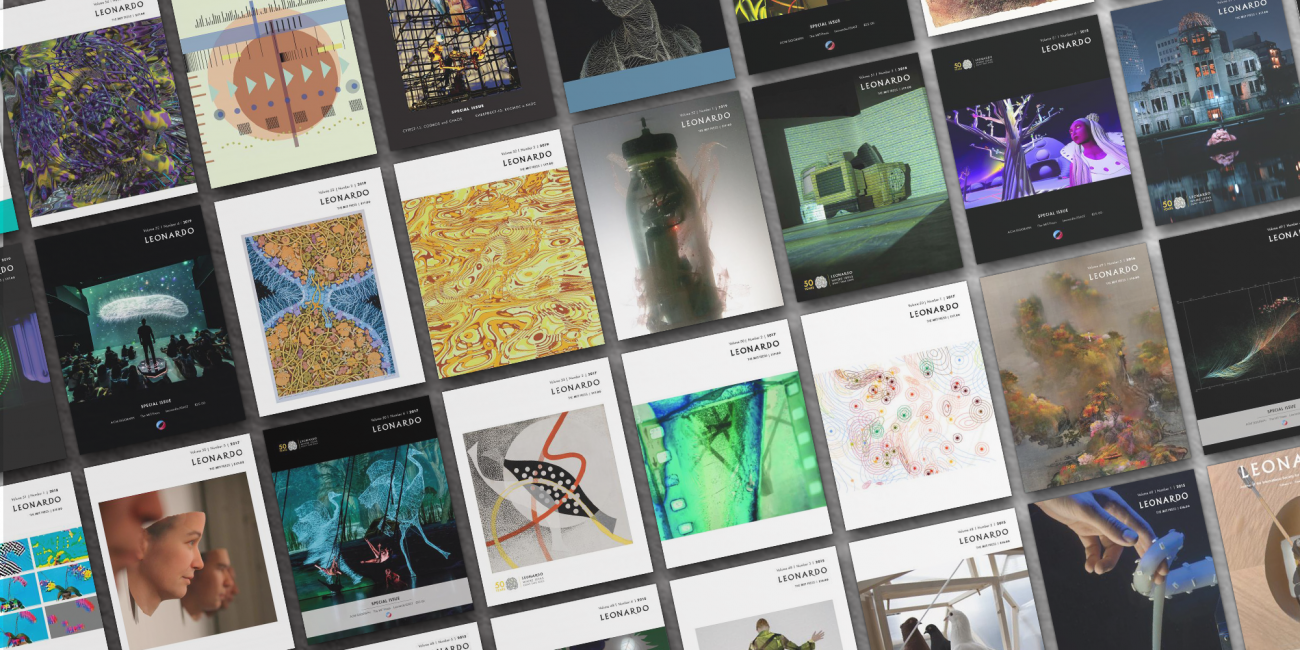 Leonardo Lab Series
Fostering transformation at the nexus of art, science and technology
Note: The Seize the Moment pilot program has ended, please stay tuned for future updates.
We live in a technological world
Artists are critical drivers of social change, leading the way in how we make sense of the world, shape the future, and find meaning in our lives.
Presented in partnership with Leonardo, Leonardo Labs use a transdisciplinary arts, science, and technology framework to understand and address social problems in an ever-changing, technological world.
With so much of our lives taking place through screens, Leonardo Labs navigate the complex challenges humans face amidst increasing mediation, finding opportunities for liberation, self-determination, connection, and joy.
Cultivating core creative competencies
Each Lab cultivates the 5 C's of core creative competencies: creative communication and connectivity, collaboration, content generation, critique, and contemplation. Working in new media art forms like augmented reality, experimental publishing platforms, and net-native experiences, students and faculty design technology that puts people first, build resilience through digital art, and more.
Students also have access to the extensive resources of Leonardo, the leading international peer-reviewed journal on the use of contemporary science and technology in the arts and music and the application and influence of the arts and humanities on science and technology, as well as global networks and publishing platforms in partnership with MIT Press.
This Semester's Lab
Navigating Chaos
with Xin Wei Sha and Jason Bronowitz
Spring 2021
How can we make sense of an unruly world that is always outgrowing any classification or database? How can we navigate or anticipate a world that is always throwing surprises?
In Navigating Chaos, we introduce the science and art of complex dynamical systems with rich applications from ecology, to history and urban planning, to improvisatory performance. The course invites students to bring their own complex scenarios and phenomena to discuss, represent or prototype.
Humanizing Digital Culture is taught by Xin Wei Sha and Jason Bronowitz.
Humanizing Digital Culture
With Diana Ayton-Shenker and Timothy Summers
Fall 2021
How has culture been affected by technology and the digital age? How have these opportunities affected us? How do we create a collaborative culture that puts people first?
In Humanizing Digital Culture, Lab participants will consider how digital culture is (re)shaping human identity, and how humankind attempts to humanize digital culture. An ArtScienceTech lens offers interdisciplinary inquiry and creative platforms to engage with cutting edge initiatives in humanizing digital culture (HDC) through digital identity enterprises, XR and net-native art experiences, experimental publishing, and other innovations.
Humanizing Digital Culture is taught by Diana Ayton-Shenker and Timothy Summers.
ArtScience: COVID Response
With Diana Ayton-Shenker, Leland Hartwell, and Annie Hale
Spring 2021
What is Art&Sci or ArtScience? How can it contribute to responding to COVID? Can it dissolve boundaries between traditional disciplines, geographies, and languages?
In ArtScience: COVID Response, participants explored what ArtScience is and how it can help examine imminent changes to our healthcare, economy, and other social systems. Through interpretation, analysis, and engagement with research-driven and creative practices, they challengeed each other to consider how interdisciplinarity can respond to this crisis to build a better future.
ArtScience: COVID Response was taught by Diana Ayton-Shenker, Leland Hartwell, and Annie Hale.
About Leonardo
Fostering transformation at the nexus of arts, sciences, and technology, Leonardo activates creativity to push the boundaries of today and unleash the possibilities of tomorrow. Through publications with MIT Press, world-renowned artist-scientist residencies, public events and more, Leonardo serves to empower an inclusive global network, a borderless community where all belong in pursuit of a more vibrant, just, and regenerative world. To learn more about Leonardo, visit their website at http://leonardo.asu.edu.